Hi. Having added some MetadataTypes to my ruleset.xml, I've been trying to configure my solr_indexconfig.xml so that the values assigned in a process will be added to the solr index.
I've used the XPATHs as generated for the process in its meta.xml, for example:
mets:mets/mets:dmdSec/mets:mdWrap/mets:xmlData/mods:mods/mods:extension/goobi:goobi/goobi:metadata[@name='DateRange']
But none of my new metadata are added to the index. The solr console log looks like this: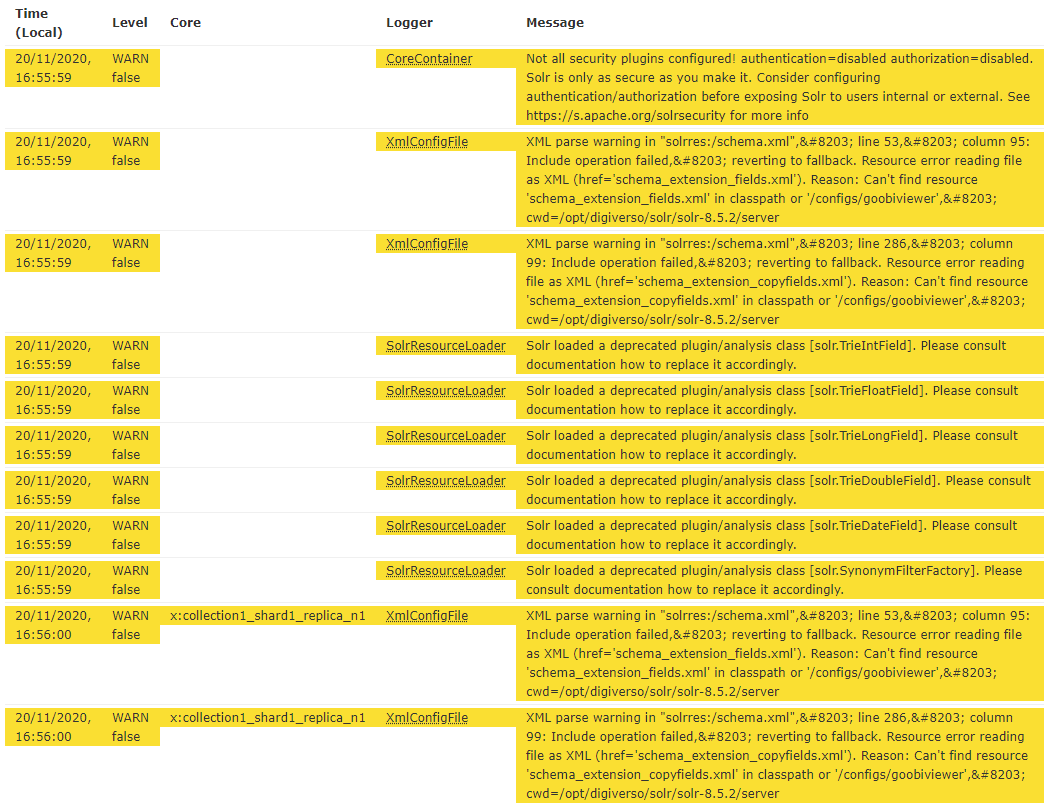 It seems to be looking for a non-existent file called schema_extension_fields.xml, which sounds crucial. Any idea where I've gone wrong this time?
Thanks again for all your attention and help!
Stephen