Hi. I'm trying to import an excel file to create processes, using the Generic Import Plugin.
In plugin_intranda_workflow_excelimport.xml I have specified:
a collection that is listed in goobi_digitalCollections.xml.
a publicationType that is named as a DocStrctType in my ruleset.
I created a process template 'Port_Book_Workflow' which uses my ruleset and specifies a newly created project, and then restarted the tomcat server.
I can load an Excel file without any validation errors, and can select my process template. But when I click to [Create processes] I receive for each validated line of the file the error message 'No project could be found for the process', as shown below: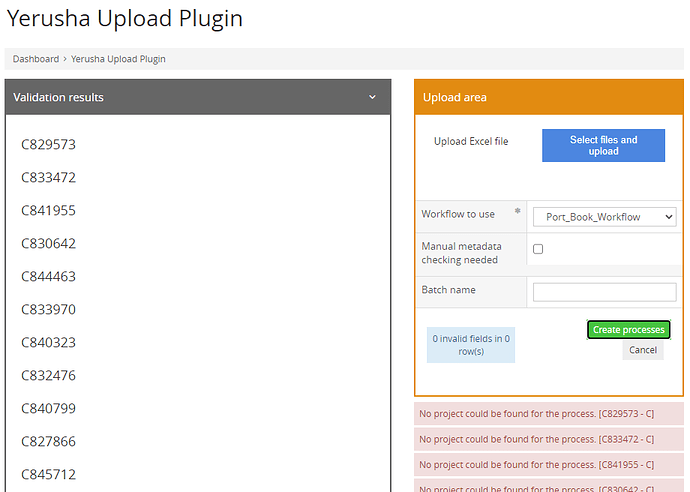 Can you please suggest what might be wrong, or what additional step I need to take?
Thanks and best wishes,
Stephen